I've been going through some of my old lots I created, updating them. I thought while I was doing that, I could be nice and share them. I made this gas station a few years ago, and I really love how it turned out. The fun thing is that it also functions as a little restaurant and sells groceries and magazines, cellphones, etc.


Floor plan.




Inside the garage.




Entrance.




There are vending machines over by the restrooms.




I have used MogHughson's Decorative Parking Spaces in this lot, so cars will randomly appear on the lot in logical places, like by the gas pumps. Since this mod shows up in red on the clean installer, I am offering a second version without the parking spaces.




I recommend using freesimmy21's default replacement if you want more casual waiters and waitresses in your game. This seems to look a lot more realistic for dining at a gas station. ;)

Custom Content: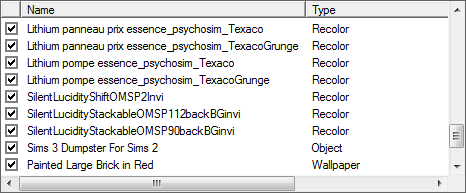 Requirements: I have all the EP's and all the SP's except Glamour Life. If you use Clean Installer to install these, you may get away with not having all the Stuff Packs, but you must have Mansion and Garden.
Downloads:
Gas Station With Cars (3.4 MB)
Gas Station No Cars (3.4 MB)