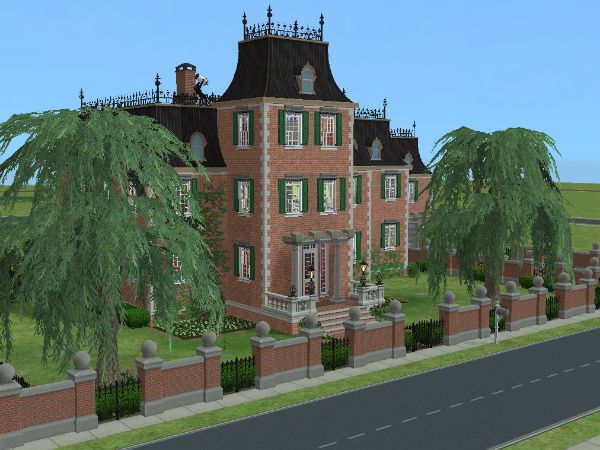 It's been awhile since I posted anything new, but I've been in the mood for simming again lately. It makes some of the best stress relief. :) This is my makeover of the Goth mansion. I really love how it turned out. I had made some of the changes when I was last playing my Uberhood, but I just ran across it again and decided to finish it. From what I remember about the original floor plan, I didn't change it a lot. I added on to provide a downstairs nursery and an upstairs gym/game room. Mortimer's bedroom was made smaller for a separate office/study. I also added the garage, which has an upstairs room. I figured that could be of some use for storing career rewards or something.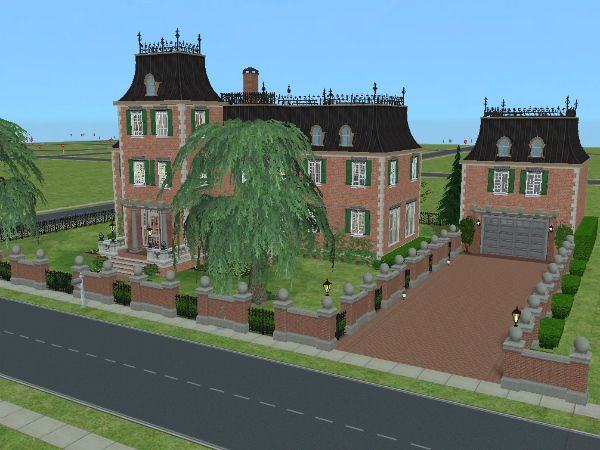 If you look really closely to these first 2 photos, you can see one of the shutters on the front of the house is not placed correctly. The house in the download file has been fixed, but I didn't feel like taking new photos. ;)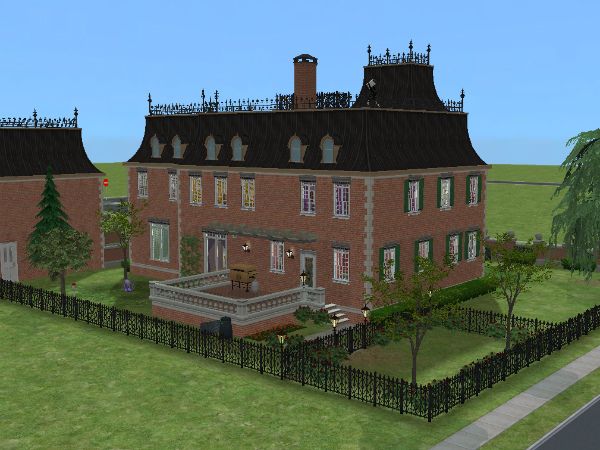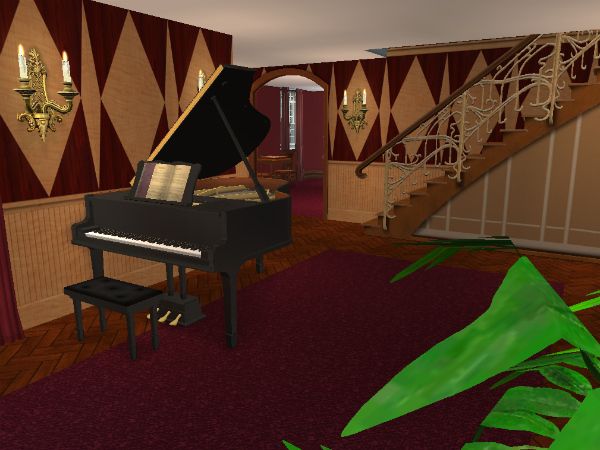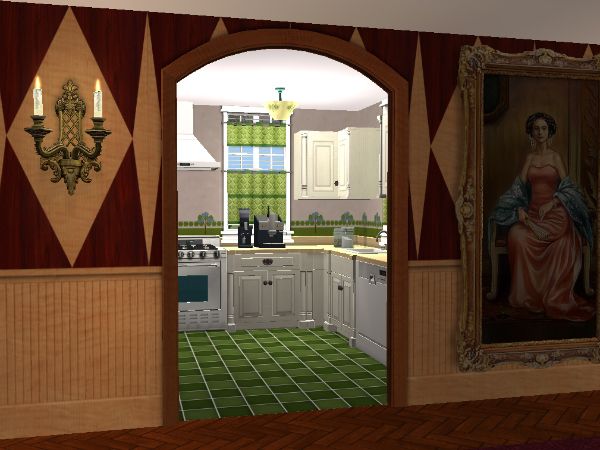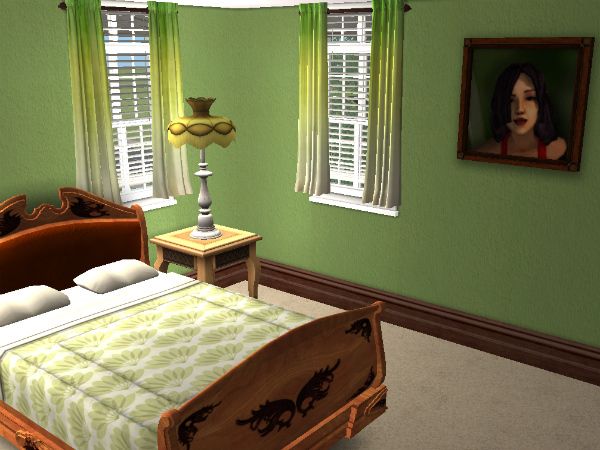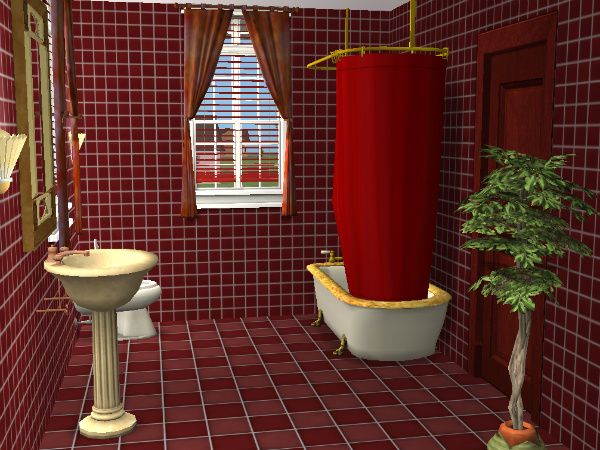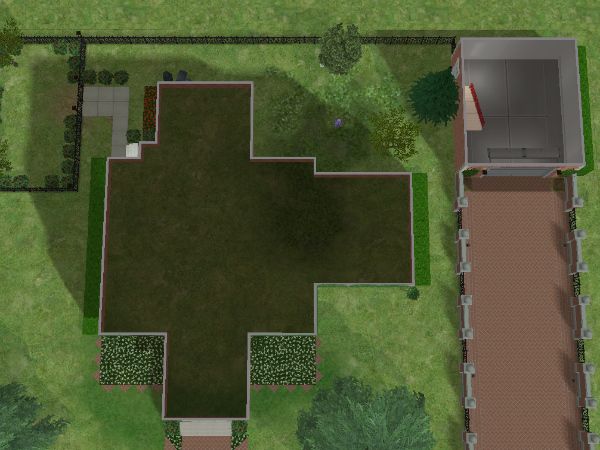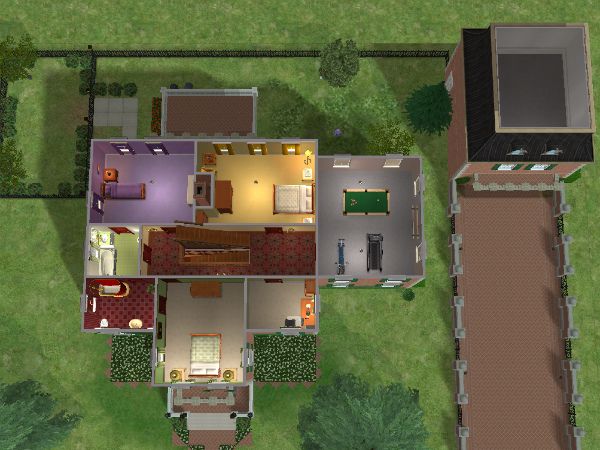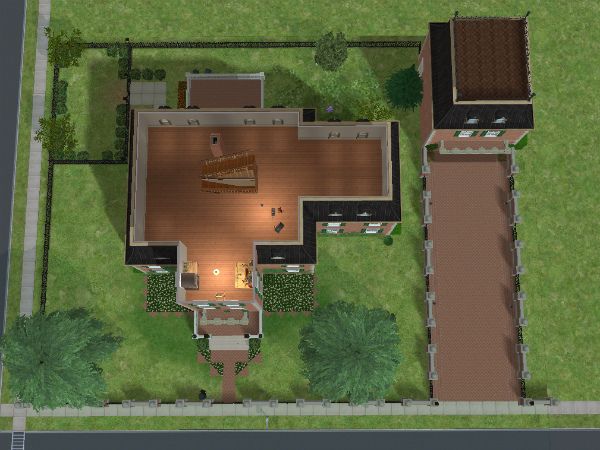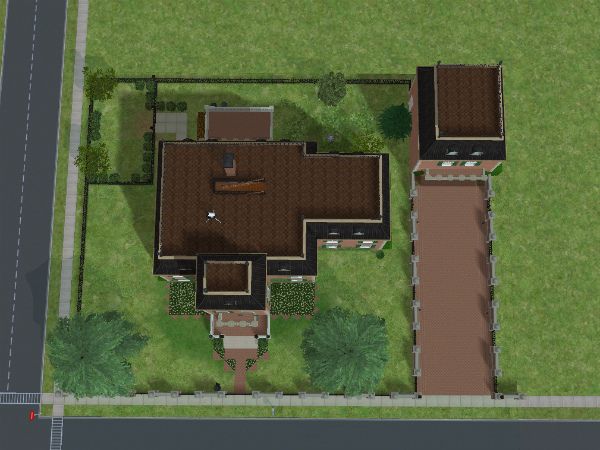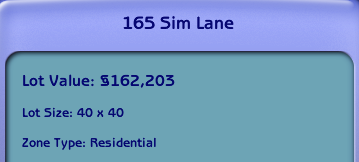 Requires: This lot probably requires all the expansions and may require stuff packs except Glamour Life. You must have all the EPs, including Mansion and Garden. Other stuff packs my be optional, especially if you use Sims2Pack Clean Installer.
Custom Content: I used mostly Maxis items, but there are quite a few curtains, blinds, windows, and recolors, etc. If you don't want these in your game, they can be removed with Sims2Pack Installer.